As any business owner will tell you, it takes you to be versatile to run and manage any enterprise. When you are a business owner you are the innovator, procure, marketer and clients services chief.
With all these tasks one then asks, how much is too much? 
Which elements of your business must you get help for and how do you keep in control of these elements? In this article, we focus on getting an external company to support your marketing department but the pointers in this article can help you with any element of your business. 
Why is it a good idea to engage a digital agency? 
Save on costs
One of the main reasons why businesses seek out an external agency is to save on the cost of doing it themselves, and it works! when you have an external company taking care of your digital needs you avoid the cost of hiring, training, and paying full-time in-house employees. 
You get to give your clients a full support experience as opposed to an automated one. In addition, you do not have to physically oversee every element of your company's image as you have contractually hired experts to make sure your business processes are well taken care of. 
Benefit from the best technology 
Having a company dedicated to digital image development on your team means your business benefits from the most up-to-date technology. These companies need to keep your company running efficiently so they will invest in only the best technology for you to get the best results always. 
Round-the-clock support
You need your digital team to be available to you at any given time. This is where having an external team will prove to be beneficial. Having an in-house support system limits you to the hours your team is present, having an external team means you have a support system round-the-clock.  
Focus On Your Core Business.
When you get Digital support from a reputable company you get more time to focus on the key elements of your business. To best achieve this, you can make a list of all the tasks you consider to be crucial to your business. Whatever you consider being a secondary task can be given to an external company.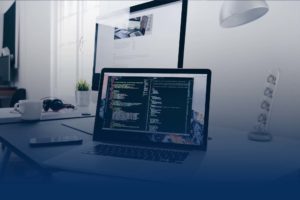 How do you select your Digital support Company?
At this point, you have seen the need for a digital creative support company but aren't sure how you can pick the right one. We can help you determine how to get a reliable digital partner to help you grow your business. 
What are your needs? 
You cannot look for help if you do not know what you need help with. Determine the elements of your business that you feel need support. It is not always that you will need ALL the services that the support company has to offer. Common questions can include: 
Which tasks do I need support in?

Will my digital agency be working 24hrs?

How often is our customer interaction daily/weekly/monthly basis?

What is my budget? 
Do a background check 
Sounds stalker-like? Well unfortunately it is necessary. Not all companies are going to be sincere in their operations. You need to be able to tell the good companies from the rest and here is how.
Testimonials 
Online reviews and testimonials 
You can tell a lot from what customers are saying about a particular company. Look into the companies' online reviews and how good they are. Also, look at the individuals leaving the reviews, the type of customers also tells a story about the company itself. 
Check out top lists 
A good company is bound to make it on a 'best of' list at some point. Unless it is a start-up you should see your chosen company on at least one list regardless of how small the list is. 
Are they associated with any monitoring body? 
When a company is a member of some regulatory board then it shows its commitment to professionalism. Find if they have been awarded any certifications and what that means for your company 
 Conclusion 
While many companies offer digital creative services on different scales, we urge you to consider what you need to be done and how much you are willing to part with for this service. Only then can you select the right digital partner to better your business.