Search engine optimization (SEO) has become one of the most important things in today's business environment. This optimization is what makes your website stand out from the rest as the go-to for clients who need your services.
For many a website seems to work regardless, I mean it is already on the web, right? wrong! an optimized site will be the first to be seen and accepted … or rejected depending on how well you have optimized your website.
How Does SEO Work?
SEO uses several deliberate actions and strategies all of which are aimed at improving the ranking of your website in searches.
The higher your website ranks in searches the more noticeable it is, and this will result in better client acquisition and uptake. Better ranking, more clients more business.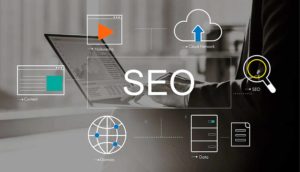 Why is SEO Important?
To determine which website has the most useful information for consumers, google uses SEO to determine which website should rank higher and be seen first.
This will benefit your business as your clients will be able to see your website first and get to know your brand before they get to your competitors. With good SEO you have an edge when it comes to making your brand known.
Why do I need SEO?
You get to earn the trust of your clients
SEO is the first step in getting the attention of your clients and communicating your message to them. The foundation of what your clients will see when they think of your brand is determined by a clean website.
When a client is met by a well-managed website, they are curious to know if the entire transaction will be as well laid out.
Messages from your website should be followed by the fulfillment of promises made. If you are running promotions or offering stand-out products you should then prove your dependability by delivering the advertised product.
SEO allows you to understand the consumer.
Google can best tell what customers need when they conduct certain searches online. This means as you optimize your website you need to know what the customer needs and how they need it.
SEO handles your Public Relations
Once your website starts ranking higher in searches you are in a better position to hear what people think of your brand.
This means you are in a better position to adjust your services and website making sure you keep your clients satisfied always., leads, and revenue!
How Can you start Optimizing your Website?
We could offer you a lot of reading material on how to do it yourself, but we can offer a better cost-effective solution to this. Mogitized has put together a team of professionals that have years of combined experience working with several businesses.
This team has mastered SEO and general website management to make sure your business always ranks high. In addition, Mogitized has created services at every price point to ensure that you get competitive prices that give only what you need when you need it.